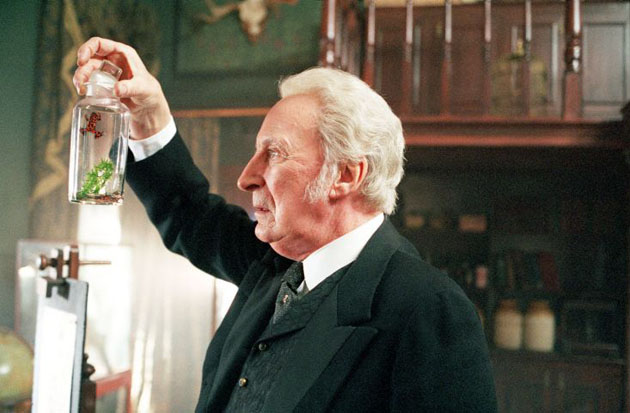 Murder Rooms
was a pretty good miniseries - it's a mostly fictional account of Conan Doyle's experiences as a medical student in Edinburgh under the tutelage of a certain Dr Bell. Bell did indeed assist the local police from time to time but these fictional events and escapades are supposed to be the inspiration for some of Doyle's most celebrated Sherlock stories. In that respect it's quite similar to the
H.G.Wells miniseries
I watched a while back but with a little less cheese and better acting - especially from Ian Richardson playing the good doctor. The first episode was probably the best with a fairly grim ending which haunts the remaining few episodes.
Rich Hall's Dirty South
is an amusing look at the cinematic depiction of the South over the years and it's fondness for depicting the inhabitants as racist, inbred rednecks. There's plenty of interesting films discussed along the way, a number of which are now in my viewing pile, and some background info into Southern culture which certainly taught me a few things, for example I didn't know that Hillbillies from the Appalachians are descended from Lowland Scots which explains a lot. All in all a nice little documentary with Hall providing plenty of bone dry sarcasm throughout. My one complaint was that his argument about the stereotyping came, on occasion, close to denying the reality of the South's racism. If I were in charge of the Beeb I'd have commissioned Reginald D Hunter to do a counterpoint.